You deserve FREEDOM from your struggles.

Let's get to the root of what you're facing and eradicate it completely.
You deserve FREEDOM from your struggles. It's time to break free from the chains that hold you back and embrace a life filled with happiness and fulfillment. But how can you achieve this liberation? Let's get to the root of what you're facing and eradicate it completely.
Danna, a skilled and compassionate hypnotherapist, is your guiding light on this transformative journey. Through the power of hypnotherapy, Danna can help you unlock the hidden aspects of your subconscious mind that contribute to your struggles. By delving deep into your psyche, she can identify and address the root causes of your challenges, whether they are anxiety, phobias, addiction, or unresolved trauma.
Take the first step towards your freedom today. Let Danna and hypnotherapy be your partners in this transformative journey, guiding you towards a brighter, more liberated future.
Transformational
Courses
Life changing healing courses by Danna, to receive potent change at your own pace.
Learn More
One-on-One
Sessions
Work with Danna one-on-one for targeted personal transformation with chronic illness, PTSD, & weight loss.
Send Email
Bring Danna to Your Workplace.
Speaking Engagements & Transformative Workshops for Employee Wellbeing.    Employee Wellbeing.
Contact Us
"I have noticed a profound, immediate difference. This is coming from someone who meditates, practices Wing Chun, runs Ultramarathons and is very self disciplined. I have been calming my mind for years via sports psychology. All I wanted to say is 'thank you' for shedding light! Amazing."
~

John O.
Peace of Mind, Emotional Mastery
Are you Ready to Transform Your Life?
Hi! I'm Danna Pycher, a Hypnotherapist specializing in chronic illness, trauma, and weight loss.
I work with people from around the world to help them overcome underlying unconscious issues that have created or aggravated physical distress.
Working with hundreds of people, I've clearly seen how when the mind is very anxious, traumatized, or stressed out it will create pain and fatigue in the body.
When our mind is just trying to cope with the events of life that we never fully processed or released, then it is playing on a repeat loop over and over in the background draining our life force.
The solution I have found is to work to CLEAR the subconscious mind of stagnant emotions and trauma thereby giving the mind and body the chance to finally rest and heal. 
It is difficult to navigate these chronic conditions on our own (I know personally!) and I would love to facilitate some ease and guidance for your healing journey. 
I designed my courses to help YOU get to the root of whatever you may be facing. It doesn't matter how long you've been struggling... your healing starts NOW.
YOUR HEALING STARTS NOW

Hear it from Past Clients... 
What's truly possible for you?
 "One day I'm addicted to sugar and the next day I lost my desire for sugar. It was that fast! I couldn't believe the desire was gone -- which is when I could see just how much sugar has been in control and also how bad that must have been for my body."
~

Marisa F.
Food Freedom Program
"Your sincerity shines through in your work. I am definitely going to continue your programs- it has been so helpful dealing with my adrenal system being in overdrive and chronically stuck in fight flight freeze mode, like you talk about. Even the early parts of your programs work more efficiently and easily for me than EMDR and other counseling I have tried to help with PTSD/ over active responses in the body. I would recommend your work to anyone, truly."
~S.C.
Autoimmune Recovery Participant
"From years of sexual abuse to years of anxiety and depression Danna was the only therapist that finally gave me my life back! That's a life that I didn't know was possible to ever experience again."
~Maureen L.
Anxiety, Sexual Trauma
"Danna was very warm, empathetic and experienced in targeting what was bothering you and helping clear it safely, quickly and effectively. She is a very caring, knowledgable person and does anything she can do to help. I'd spent time trying traditional therapy models that weren't effective and I am very glad I tried this."
~Joan R.
Chronic Illness
"I think 100% that your mp3's for weight worked on me more than I can even imagine. I'm down 36 pounds already and still dropping and I literally don't crave anything unhealthy ever, not even a bit. It's like my brain was rewired. I don't need crazy amounts of salt anymore, my portions are super in control. It's amazing."
~Julie C.
Food Freedom Program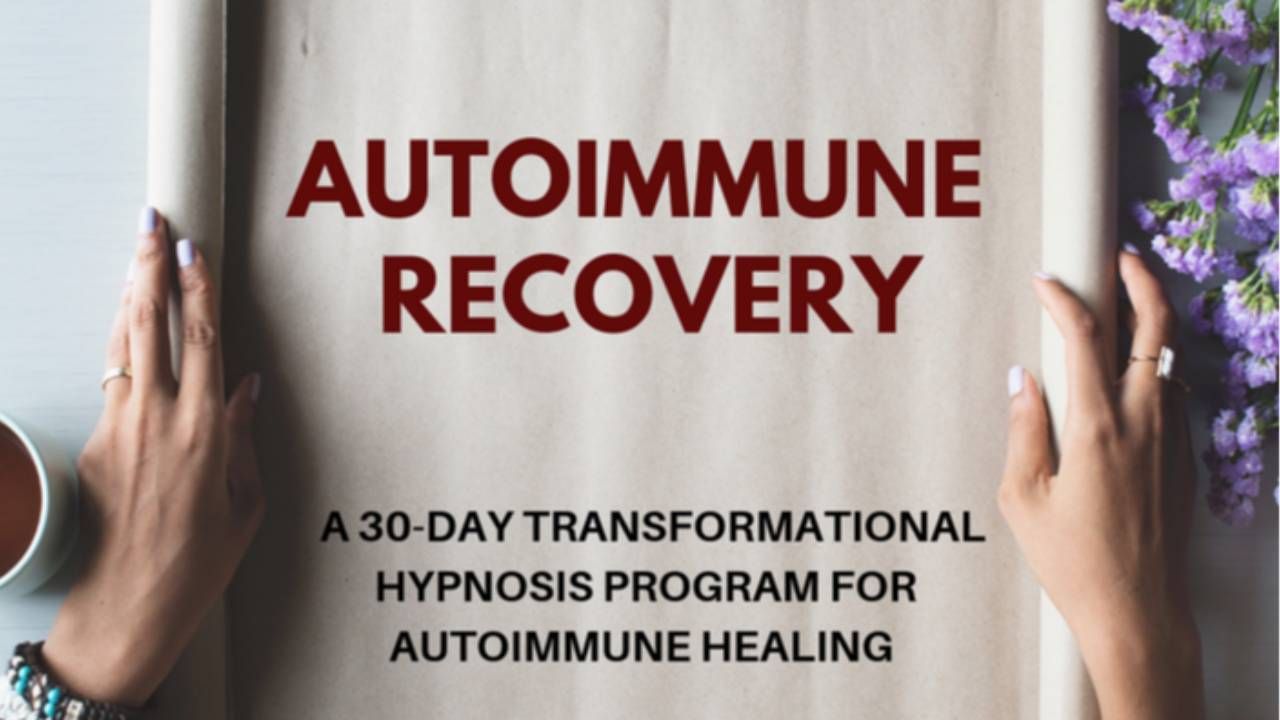 Autoimmune Recovery
Recover faster from autoimmune symptoms, pain, and fatigue by healing the emotional distress that causes it.
Learn More
Still not sure?
Enter your email and grab my FREE guidebook: 5 STEPS to Manifesting Your Best Reality

 

and receive a 20% off coupon to any of my courses! 
Transformation is available for you...
are you ready to start receiving it?
5 Steps to Manifesting Your Best Reality - A FREE Gift for You
GRAB YOUR COPY NOW!